our clients : FXDC
our clients
Banks
Some of our Bank clients
ABN AMRO Bank
ANZ Bank
Banca Intesa
Bank of America
Barlcays Bank
BNP Paribas
Credit Agricole
Citigroup
Credit Suisse Group
Danske Bank
Deutsche Bank
Dresdner Bank
Fortis
HSBC
ING Bank
JP Morgan Chase
KBC
Nordea
Rabobank
RBC
Royal Bk of Scotland
Santander
SEB
UBS
Westpac Bkg Corp
non Bank clients
After working with our Bank clients, we have been asked to hold training seminars for their customers.
This work represents over 20% of our work load. We feel it is inappropriate to place their names on the site.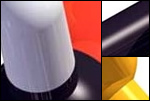 Some of our non Bank customers
ACI
Atlas Copco
Carl Kleim
City University
Deloitte & Touche
ED & F Man
Elf Gas & Power
Standard & Poors
references
Carsten Christensen
Head of foreign exchange Sales, Nordea Copenhagen
" Nordea has worked with FXDC for a long time with very satisfactory results. Nordea are very pleased with the financial services that we receive from FXDC and we plan to continue our cooperation in the future!"
Micael Johansson
Head of foreign exchange Trading, SwedBank Stockholm
'FXDC helped us with a tailor-made options course that completely matched our needs. The fact that the course could be held at our premises, made it possible to let the whole sales force attend the course during 3 separate sessions.
Everybody was very satisfied with the courses and the tutor Martin Gymer got the highest grading on our internal evaluation"
Copyright © FXDC limited 1994.