our courses : FXDC
our courses
demystify
Foreign exchange Options are simple instruments once you get through the jargon and gain an understanding of their inherent 'financial Lego'.
We aim to demystify foreign exchange Options using interactive training that ensures all our education modules are understood before moving on to move advanced topics.
This enables the trainer to check the acquired knowledge building a solid confident foundation
quality
Our quality assurance comes from the company specialising only in foreign exchange & foreign exchange Options training.
Our courses have been built and continuously improved over a 10 year period. Over 2,000 delegates have attended out courses globally.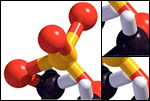 Our trainers are all experienced Managers and Traders of foreign exchange Options businesses at major international Banks. This allows the delegates to ask questions from all areas of the business
in house
Our client work is primarily given 'in house'. The advantages are;



Stress Free


Cost savings


Travel time/tiredness


Confidentiality/privacy


Tailor made


When you want it
Courses can be cost efficient with 4 or more delegates and achieve savings of over 50% on London based courses.
We provide everything and provide lap tops loaded with all our exercises. There are no IT support issues. If you require a quote or further information please contact us

Copyright © FXDC limited 1994.